« Best of JM: Why Closed Fingerings again? | Main | Best of JM: Respect the Silence »

July 4, 2013 | Master Class with Jim Hall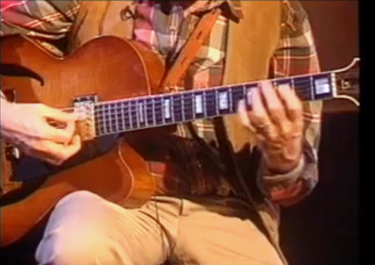 Though the mandolin is its own animal, we can pick up a lot of playing technique from a good jazz guitarist. Concepts of tone, picking articulations, and of course general musicianship, all can be of the artist palate we can share, and one of the best to glean ideas from is guitar legend Jim Hall.
Start with that pure tone, the smooth, robust fundamental that is the cornerstone of his sound, even the acoustic mandolinist can strive to pull fluid round sound with pick angle and left hand phrasing. His 56 minute YouTube video is pure gold and worth your time if not for his insightful bag of tricks, just to hear him play.
Enjoy!
Video link: Jim Hall - Jazz Guitar Master Class

Sure, we don't have the extra two strings, and even if you're wielding a 5-string, limited in comparison to the wider range of the guitar, but take note of how Hall exploits the entire length of the fretboard. Check out the variety of pick articulations, as well is introductory concepts of mode building. A favorite is his description of basic 12 bar blues as "A conversation--2 questions followed by an answer." Strip it down to that you can organize your blues soloing into a coherence any audience can connect with intuitively.
More Jim Hall music.
Further:
Guitar to Mandolin
Closing in on Bluesette
Raking it in. Autumn Leaves Pt. 2
Jim Hall on Johnny Carson
Posted by Ted at July 4, 2013 8:07 AM