« Easy Transposition | Main | Best of JM: Fourthness and Purple »

May 2, 2013 | Best of JM: Building off silence
Enjoy the popular archive material below.
From May 8, 2008 | Building off silence

---

When we think of building phrases and intensity, we usually focus on where we are going. Higher, faster, louder, thicker texture, are all directions we can go, but part of the neglected elements are where we start. Simply, silence...

Think of an ice cream sundae. If you piled 100 cherries on top of the ice cream, butterscotch, chocolate, and couldn't even see the whipped cream top any more, it wouldn't be the same experience as one, two, or three cherries placed strategically on the top. You probably wouldn't enjoy the subtleties of the experience, the crunchy texture of nuts on the teeth, the cool ice cream on the palette of the tongue, the contrasting flavors in the swirl of butterscotch and chocolate at the roof of your mouth. Undoubtedly, you'd get sick of cherries, too.

Extreme soloing can be the same nauseating experience, and as a good ensemble player, you need to be sensitive to this dynamic as well. There's a time to comp intensely, and a time to lay back, and your contributions to the group will by dynamically better (pun intended) and appreciated. Let's ponder the ways to start.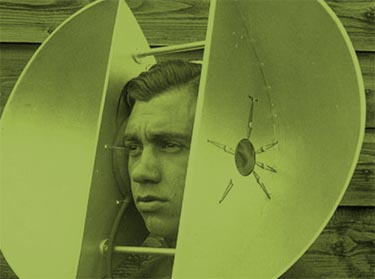 Silence. This is a no-brainer, but many players feel they aren't contributing if they aren't making some kind of noise all the time. This couldn't be farther from the truth. Laying out at the beginning of a song, pulling back on a chorus, letting someone else be featured, offers the listener much more variety of texture. Not every bite of an ice cream sundae has to have nuts in it; after a few spoonfuls without nuts, they taste even better. Electric Mandolin pioneer Michael Lampert rarely if ever, even comps behind a soloist. If you're surrounded by great rhythm players, not only is it unnecessary, you also risk stepping on others' toes with too much rhythmic or textural complexity.
Single notes. Ever just played a consistent rhythmic pattern on a single note as background? If it's the right note (tonic, dominant), it can be quite effective. Kick it up a notch by playing it in octaves. You don't have to be complex to be interesting!
Short melodic phrases. This doesn't even have to be the "call and response" of antecedent/consequent phrases, but you can weave very slow melodies in the background, as long as you yield to the "right of way" of the soloist. Don't showboat, though. Simply play chord-rich elements melodically and slowly.
Parallel Two-note melodies. Playing intervals in 3rds and 6ths on adjacent strings is one of the coolest capabilities of the mandolin. Try this in slow quarter note and half note runs. You can be laying down the harmonic structure without risking "busy-ness."
Don Stiernberg is one of the best players to listen to for how to use silence (and simplicity). He has a gift for reeling you in with digestible bite-size chunks of savory melody, well-baked and spaced, then wham! Out of nowhere comes a blistering pyrotechnical lick that disappears as quickly as it's stated. It's always a treat to listen to what he does with the mandolin. Consider a purchase of all of his CDs an investment in tuition in the College of Tasty Jazz Mandolin.
Further:
Plays Well With Others...
Ensemble Sensitivity: Corps playing
Playing with a drummer
Building off silence

Posted by Ted at May 2, 2013 8:00 AM