« 5-string chording. A different way of thinking... | Main | How to make your playing swing! »

November 17, 2011 | Pete Martin: Bebop Scales for Mandolin and Violin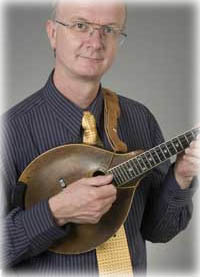 New from Emerald City multi-instrumentalist and JazzMando fave educator Pete Martin, a terrific study in the rich vocabulary of jazz musicians of the later half of the 20th century, the Bebop Scale.
Like his preceding print materials, Bebop Mandolin: Target Notes and Chromatic Approaches and Jazz Chording for Mandolin, he takes some pretty esoteric theory concepts and puts it into the fingers of the musician through brief explanation and thorough exercise, painstakingly transcribed in traditional notation and TAB for the mandolinist.
Regarding these scales, he writes, "In the 1940s, Jazz evolved in a new direction. Players such as Charlie Parker, Dizzy Gillespie, Bud Powell, Max Roach and countless others evolved a new language. That music, called Bebop, influenced all Jazz styles that followed. One of the innovations was the way these players used scales in their improvised solos. This book will explain those "Bebop Scales" and give you a method of practicing them."

He divides the material in to Major, Dominant 7th, Melodic Minor, and Other Bebop scales, later injecting familiar tunes to help apply a sound and fingering that will likely be unfamiliar to the folk/Bluegrass musician. Possible variations are mentioned and a helpful music theory summary at the end of the 262 page book make this a must-have for any seeking to explore the rich language of this more mature incarnation of jazz.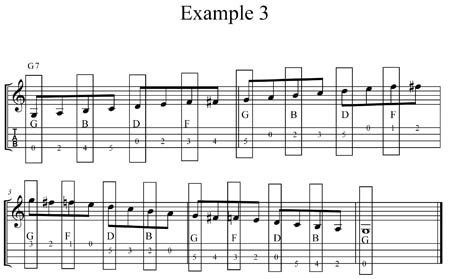 The book can be electronically downloaded for free, but we strongly encourage you to reward him for his efforts by paying the $10 suggested donation, especially if you find tidbits useful for your own study.
Check out his other fabulous materials or download here.

Bebop Scales for Mandolin and Violin
Visit Petimar Press

Posted by Ted at November 17, 2011 1:22 PM