« Calisthenics and mandolins | Main | Apps for Learning Notation »

February 18, 2010 | Freshening up
Jesse writes, "I have been playing mandolin for about 4 years and feel like I am progressing well, but I feel like my playing is becoming stagnant and I am not achieving the full potential I am capable of. Do you have any advice or training that you could share with me? It would be much appreciated."
Authors call this "writer's block," athletes call it a "slump," and poets call it being "abandoned by the muse." The lack of inspiration, desire for a change of scenery, or just the physical block from any kind of improvement, we all eventually run into a plateau or temporary wall. At least we hope it's temporary...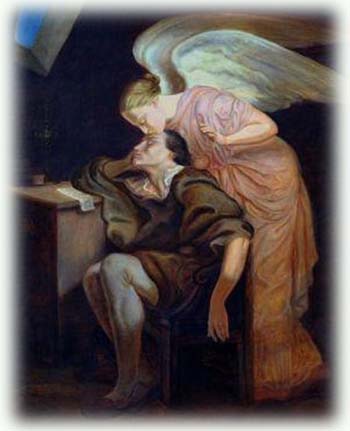 We don't know Jesse's complete situation, but the fact that he's been at it 4 years, AND he's pro-actively addressing the need by writing in tells us he considers himself an active learner. We'll make the assumption he's needing some kind of direction, whether it's a new frontier in a music style, or simply a way to continue continue the climb to better ability, we'll make a few suggestions that might be of interest for other mandolinist attuned to checking their pulse once in a while.
Listening. Perhaps the best external stimulus comes from hearing the accomplished work of other musicians. Occasionally intimidating, more often inspiring, a performance or a good recording is an opportunity to look into another artist's mind. It's not about copying licks, it's unraveling the process. "Why did he move up the neck in that spot? Why did she use a flatted 5th in that measure?" These are the materials we can use in developing our own (hopefully) evolving language.

Balancing calisthenics with repertoire. Practicing is like eating, you need a healthy balance of fruits and vegetables (warm-ups) with your main course and dessert. Every serious practice session should include some finger and picking development exercises along with your "literature" or song list. Injecting exercises that make you think, like calling out keys or scale degrees can help relate the two, especially if one of your goals is effective improvising.

Noodling. There is nothing wrong with sitting in front of a TV and mindlessly playing once in a while. Relaxing and getting into the zone subconsciously is part of playing, and a good break from the discipline of formal learning. This is one of the fun things about auditioning new instruments, it forces you to recall things you've acquired long ago. Also, the "all work and no play" thing. Why do we call it "playing," anyway?

New vocabularies. Scales and modes are like learning the words to new languages. They aren't (and shouldn't!) be the be-all and end-all to playing; they should be the start. Learning these note relationships and spreading them up and down the fretboard can be what makes a good player great.

Sight reading. You TAB readers are tired of hearing this, but you can't overlook the last three centuries of good literature for expanding your playing. Bach is especially good because of the thoroughness of his harmonic implications. Sitting down with a good Choro book, or even reading off some unfamiliar Fiddle Tunes. It's all good.


These suggestions may not address the specific physical needs of Jesse's concerns, but they are broad strokes any player should identify and strive for in his/her personal mando development.
Have at it...
Further:
Are you improving?
On Perfection
Don Stiernberg on Mindful Noodling
10,000 hours? Discipline... in moderation.
Start your day out with a song

Posted by Ted at February 18, 2010 3:04 PM