« Have Yourself a Merry Little Christmas | Main | World Dominants »

December 31, 2009 | Fanned Frets
We've been enjoying the sampling of a lovely Smart 10-string in preparation for a review next month. Lawrence has built a marvelous new aesthetic on a traditional A body mandolin, with the obvious departures of offsetting F-holes and an intriguing approach to the fingerboard, with its fanned fret system.
The twisted cosmetic is much harder on the eyes than it is the fingers. Once you put it in your hands and shut off any visual stimuli, it becomes apparent this is a much better way to build a mousetrap. It solves a problem that continues to plague 5- and 10-course builders, the harsh tension difference between high E, and low C strings. The floppiness of the lower course is a constant criticism, and this addresses it most effectively.
What you have is a mandola scale on the bass side (16+/- inches) and a regular mandolin scale (14+/-) on the soprano side. This yields better intonation, and superior fingerboard control.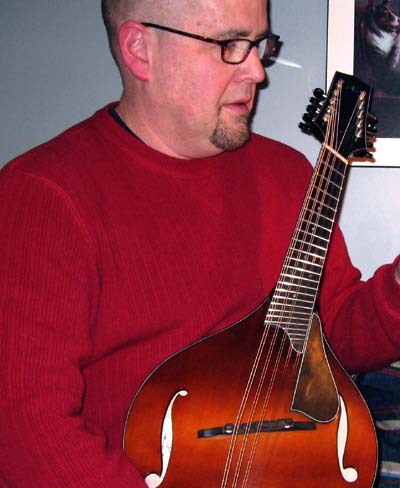 When you look closer at the human hand, there is already a natural "fanning" that occurs in the shape of the hand. What you don't realize is that the traditional straight frets is something a player initially adapts to, and that becomes the standard, albeit an unnatural one.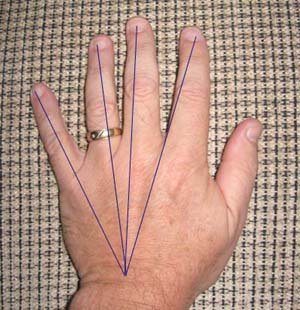 We've enjoyed this system with an Earnest Instruments "Boomerang" 5-string mandolin, enjoyed Professor Ed Christian's do-it-yourself conversion of an M6 into a Gibson fanned fret 5 string, and now this Lawrence Smart 10-string. We'll have an opportunity to experience James Condino's similar approach, and on the workbench in Vermont is a Rigel R200 mandola conversion. New neck & headstock being designed by Rigel founder Pete Langdell, this personal instrument will also feature the fanned frets.
Next time the opportunity presents itself, be sure to try one of these for yourself. You'll be surprised at how intuitive this system is to your hands and fingers.

2010... The year of the 10!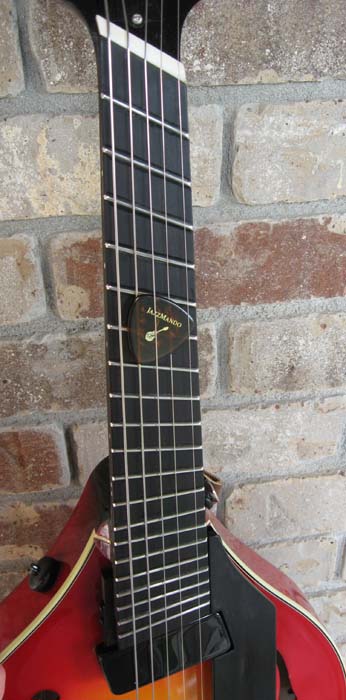 Further:
Why have six strings when five will do?
Rigel R-200 Mandola; the 10-string project
James Condino 10-string preview
Boomerang

Posted by Ted at December 31, 2009 7:34 AM