« Improvising: Throwing mud on the wall | Main | Build your own flatwound string sets »

July 23, 2009 | Using comping to understand melodic creation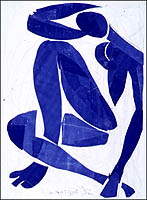 Last week in our "Throwing Mud on the Wall," we looked at the illustration of splashing strategic notes against the backdrop of an improvised solo. The idea was to take a step forward by strategically organizing around known quantities of "appropriate" harmonic notes (3rds & 7ths), connecting them vertically with filler ideas. JazzMando staff Research Assistant, Charlie Jones had some interesting points to add from his own personal experience in looking for "hooks" and comfortable means of dipping one's toe in the creative process:
"I've been looking for motivation to establish 3rds/7ths for skeletal improvisation. Unfortunately, I always get distracted and quickly jump into an 8th note cloud of mayhem. By applying a little mental spin on this and approaching it from a "comping" standpoint, I think I can make some head way in this area. I can even simplify it more by just starting with 7ths, then add 3rds.
Coming at problems like this with simple bite sized solutions is a great approach. It ends up being a hill and not a mountain that you are climbing. You also end up with a nice foundation to build other skills off of. Amazing how we can skim right pass simple, but effective solutions."
Good point, Charlie. The whole point is to start with something both familiar, and not complex. Once you start the process, creative "inertia" will come to you over time as you continue to unravel your own licks and variations of the licks into some kind of physical and mental library over time.
Charlie also brought to our attention a fabulous Dave Fox online article from Learn Jazz Guitar, Creative Guitar Comping. Though the point of the article is to elaborate on the issue of two comping instruments competing in midrange textural density, the solution he proposes, drawing single note phrases is surprisingly applicable to helping beginning improvisers get a grip on soloing. Written for guitarists, it applies equally well to mandolin.
Read article: Creative Guitar Comping
Further
Two-Note Chords
Harmonic Implication
About our relationship
The Fight for Sonic Turf
Don Stiernberg: Axis of the 3rds & 7ths

Posted by Ted at July 23, 2009 11:31 AM