Rigel Jethro
Patterned after the signature two-point instrument of the master of Mandolin Swing, Jethro Burns, the namesake "Jethro" is meticulously hand-carved with highly-figured eastern Rock maple back, sides and neck and Adirondack red spruce top. Ebony fingerboard and master-grade, ebony adjustable bridge bridge with gold or nickel Grover tuners and Rigel's wonderful tailpiece.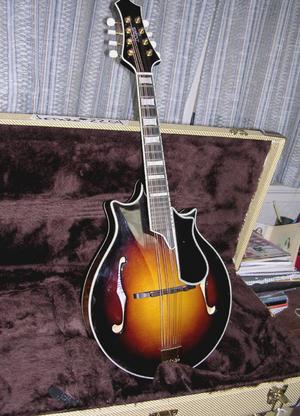 The Jethro features recognizable two-points but departs from the classic Rigel radiused sides and construction. Rigel master luthiers devoted great time and attention to the voicing and with spectacular results. Exceptionally well-balanced and responsive to a multitude of playing styles yet packed with an impressive amount of low end and sustain, this ax perfect for jazz, swing, classical, or any style in which tone and melodic potential are more important than its percussive prowess.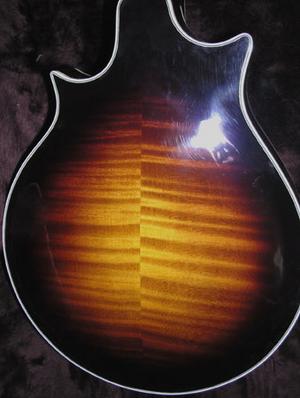 Gorgeous flame on back...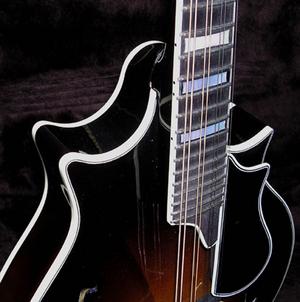 Two point back with a unique Rigel assymetrical twist!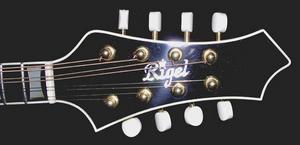 The Rigel headstock: an "all business" clean!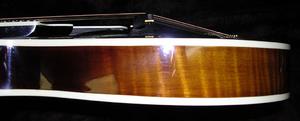 Rigel Jethro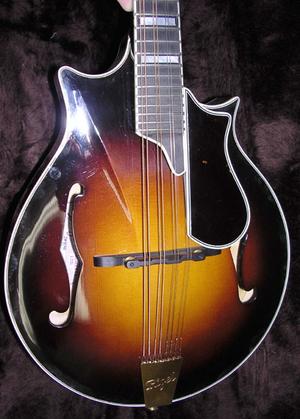 Inquire... Maybe your own personal color choice this time?