« Best of JM: Building a Solo | Main | Interview with Jamey Aebersold »

January 2, 2014 | John Pisano on rhythm guitar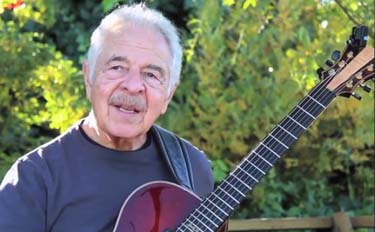 Legendary guitarist John Pisano demonstrates how a rhythm guitarist can super charge static progressions in the incredible YouTube clip below. Notice how he takes a long passage of a single chord, moves up inversions up the fretboard but in between, inserts passing chords to give the rhythm both energy and interesting harmonic color.
Video link: John Pisano

Check some of our archive pages for thoughts on how you can do the same on the mandolin.
Further
Vamps. Creating energy with Diatonic triads
Chord vamp lessons
Vamps. Minor modal
Static Changes: Connecting Chords
7th Chord Streams. Under the hood
Posted by Ted at January 2, 2014 5:24 PM