« Sorensen SXS mandolin | Main | Mandolin Cafe celebrates Grisman 70th Birthday »

March 19, 2015 | 12 years of JazzMando.
Here we are acknowledging our 12th anniversary, from March 19, 2003 . We continue to carry the torch to bring better mandolinning to the world, although we will be heralding some changes to the site in the not too distant future. If we can find the right assistance, we'll be transitioning to a more archival, tips resource. We face a big challenge of cleaning up and restructuring the almost 2400 entries we've accumulated into something easier to get around.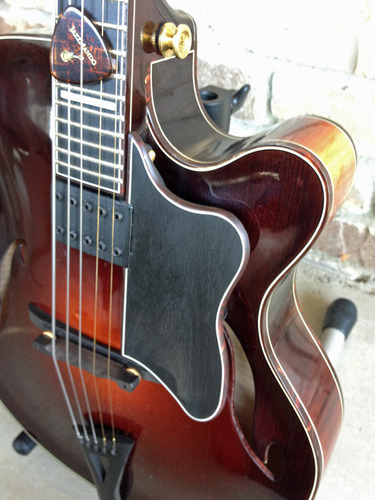 We started the site primarily focused on jazz theory on the fretboard, but later broadened out the mission to resources and assistance playing mandolin to include other genres, especially those that benefit from better-developed closed finger playing through our FFcP approach. We're also proud of the collaborations on some great instruments over the years including the Rigel Q-95, Old Wave SoloComp JM, Clark JM,& JM5, Sorensen Sprite JM, and of course the flagship "Getting into Jazz Mandolin" book.
We continue to post thrice weekly news updates, weekly tips column, and host Mandolin Sessions archives.
Sign on with some of our social networking sites if you haven't already:
Facebook: JazzMando Page
Twitter: @FFcPmandolin.

Posted by Ted at March 19, 2015 8:35 AM