« Jordan Ramsey "Au Privave" | Main | Last call Primetone Pick Special »

June 18, 2014 | New from Clark Mandolins
We always enjoy catching up with the latest from our favorite builders. Back fresh from the Grass Valley festival, Austin Clark with a picture of a delicious Cherry Cola-burst octave mandolin. Of course we're biased because both our Clark mandos are the same finish.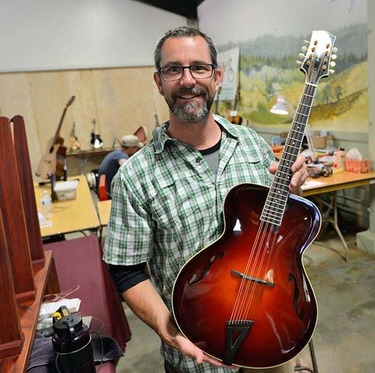 Picture: Alan Bond; Click for closeup
We had the chance to try one of the Idaho woodsmith's octaves, but had to cross the Atlantic Ocean to do so during our April 2012 trip to Trevor Moyle's Acoustic Music Company showroom in Brighton, UK. Fantastic stuff!
Builder's website: Clark Mandolins
Read more: Introducing: Clark JM5 guitar bodied 5-string mandolin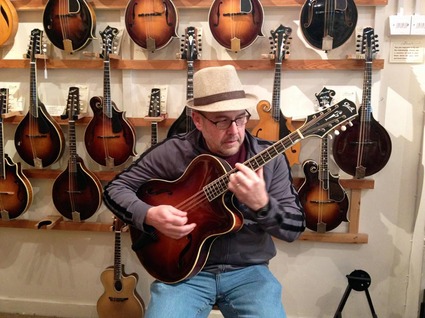 Posted by Ted at June 18, 2014 4:14 PM