« Chris Biesterfeldt; "Urban Mandolin" | Main | Swing 39 Quartet:"Entre deux Tours" »

October 15, 2013 | Causes of bad tone
We cataloged a condensed list of tone culprits in a 2006 "Tips and Tricks" article worth reviewing. Sometimes we get wrapped up in the instrument itself as the cause and not "operator error."
There's something to be said for a quality build on an instrument generating beautiful tone, but you can still make a mediocre instrument sound better with enhanced playing skills. The concepts aren't as complex as you might think.
*Missing, not milking the sweet spot with the fretting fingers
*Inaccurate pick timing (RH/LH coordination)
*Choking or failing to hold the tone through to the start of the next note.
*Running out of gas, prematurely losing phrase intensity
*Tepid pick stroking, lack of "follow-through."
What can be done about this?
Read article for greater detail: Cataloging Bad Tone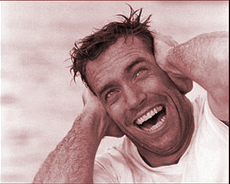 Posted by Ted at October 15, 2013 6:10 AM