« Chord vamp lessons | Main | Genre Hopping with Chris Thile »

August 28, 2013 | Sorensen SXS mandolin. Sneak peak.
We were sworn to secrecy, but somehow the leaks have already got out and there are even videos floating around the blogosphere. Must be some kind of NSA thing...
California builder Steve Sorensen has a new model in prototype right now that shows great promise, the SXS, and we're looking forward to getting our hands on one this fall. His blue-burst Sprite JM has become a first call stage instrument for us.
Drool warning:
---
Read December 2012 review
Sorensen Sprite JM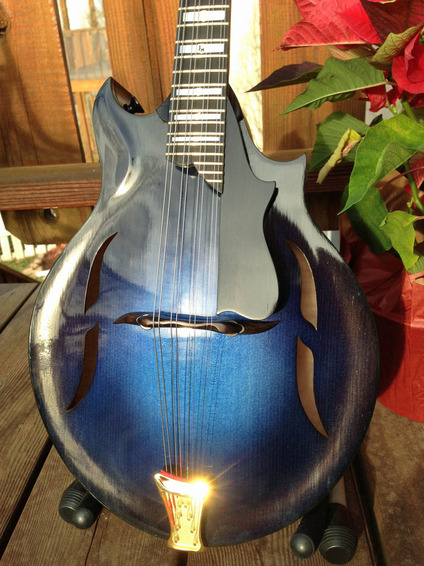 Follow on Facebook: Sorensen Mandolin & Guitar
Posted by Ted at August 28, 2013 5:52 AM