« Lawrence Side Trip | Main | Five part series on 3-note vamp chords complete! »

September 20, 2012 | The Eichers, Dance of the Gypsies
We've mentioned brilliant jazz fret and fingerboard work of Oklahoma educator and National Hall of Fame fiddler Shelby Eicher a few years ago. The former Roy Clark sideman and western swingmaster has teamed up with three of his offspring in an incredible audio collection of acoustic jazz bliss in their release of "Dance of the Gypsies." The band appropriately named "The Eichers," Shelby and his sons Nathan (upright bass), Issac (mandolin), and Paul (rhythm guitar), team up with some talented guests including Rick Bentley (banjo), Bob Mansfield (accordion), Pat Kelly and Ivan Pena (guitars) in a delightful mixture of French Gypsy swing infused with Latin rhythmic abandon. Musette, Monroe, Flamenco, Choro, this recording seems to have it all.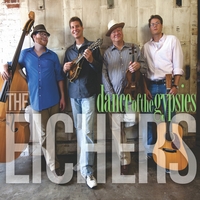 The compilation is all Eicher penned tunes (11 tracks Shelby, 1 Issac), singably crafted, and the boys truly play as a family. Heavily influenced by David Grisman, The "Dawg" style is strong, yet compositionally concise with a little more design and intent. In addition to fiddle and octave violin, there is a healthy variety of mandolin including mandolin, mandola, and a unique nylon string 5th-tuned uke, strongly supported by bass and guitar.
We're happy to hear in addition to the release of this project, the busy Sooner has two others in the oven, including a Western Swing recording and another jazz CD. Meantime, we highly recommend this recording, available at CD Baby (iTunes, soon).
Can't recommend this highly enough for the acoustic string jazz fan!
Tracks:
1. Bethany
2. Bandolin Cafe
3. Mischievous Swing
4. Hot Club Rag
5. Django's Mangos
6. Something Snappy
7. Dance of the Gypsies
8. Gipsy Flamenco
9. Driftwood
10. Blue Choro
11. Shwingin'
12. Opus 60

Track information.
Purchase information: The Eichers, Dance of the Gypsies
Artist website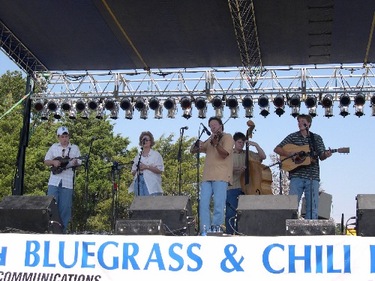 Posted by Ted at September 20, 2012 1:59 PM