« June Mandolin Sessions: Connecting Chords | Main | Just A Little Lovin; The Wayfaring Strangers »

June 13, 2011 | GiJM Bloopers. Here you go.
The cool thing about internet publishing is you can go back and correct mistakes. Most of the time it's easy to revisit documents and change text in the cyber world, edit wrong notes or fingerings in the exercises. In print publication however, once you commit to ink and paper, you can't go to your reader's houses or music store shelves and retract or redo.
Over the months we've had readers catch errors and report them to us. We encourage that with our contact button, and in the case of our "Getting Into Jazz Mandolin" book, we've opened a new page to publicly document these changes. If you have the book, you might want to grab a pencil and go through it to tag these for your own studies. Again, if you catch some we haven't, let us know.
Funny how you can spend hours sifting through the proof process, we even had over a dozen proofers in the initial draft of the book, and still manage to make mistakes.
Thanks for your understanding.
Visit post production tweaks: "Getting Into Jazz Mandolin Errata."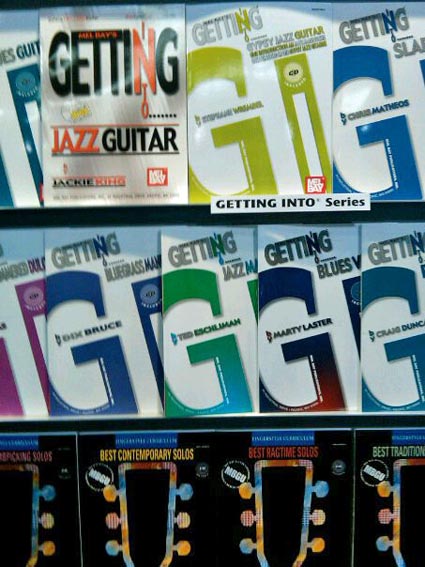 Posted by Ted at June 13, 2011 7:30 AM