« Clean up your wardrobe. It's spring! | Main | 3/4 violin; 10-string mandola »

May 22, 2010 | JazzMando on Mandolin Moments; The Interview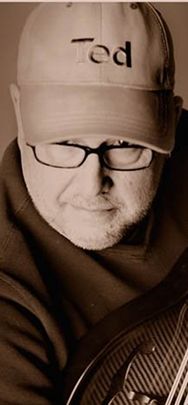 Usually it's us doing the interviewing but we were thrilled to be on the other end of the exchange.
We mentioned the new European mandolin website, Mandolin Moments a few weeks ago. Our interview with new found friend Reidar Falch from Norway is up for you to read. If you've ever wondered how JazzMando.com came about and a little history about its site author, this is an excellent summary. (If you'll indulge our narcissism).
Be sure to check out some of the other articles with a little more European collective slant on the mandolin world. Interesting to see what our brothers and sisters are doing are doing with our little 8-string wonders across the pond.
It's also exciting because here stateside, we get to brag to those that don't know us very well, we are very big in Europe.
Thanks, Reidar. Congratulations also on the new baby. (In addition to the website)
Read article: Ted Eschliman's JazzMando

Posted by Ted at May 22, 2010 6:08 AM